Cost for private readings $150. Tracey offers income sensitive discounts for private readings/group training.
Tracey is a natural clairvoyant, spirit channel, and empathic medium. She offers private readings to clients around the world. She holds a standard of excellence in her readings, whether in her Roanoke offices, by phone for US-based or via Skype or Zoom for her international clients and students.
Private Readings: Ask your questions about the past, present situations, specific things about the future, the people in your life (i tap into the living just as easily as those who have crossed over), your spiritual gifts, past lives, etc.
Tracey offers Psychic Readings, Mediumship Readings, Animal Communication, Meet Your Spirit Guide Sessions, Past Life Readings, Spirit Art, Spiritual Counseling, Spiritual Ability Assessments, Auragraphs, Energetic Sketches, Career Path Readings, Relationship Readings, Reader Coaching, Psychic Tutoring, Mediumship Training, and Public Speaking.
*** Tracey offers military, disabled, and income sensitive discounts for Private Readings and Group Training. These are given at the sole discretion of Tracey Lockwood. Due to time constraints she is not able to offer discounts on private training or coaching.
Readings are exclusively offered, one-on-one with Tracey, in order to ensure your privacy and to keep the session focused on you.
The only exception to the private sessions are Tracey's Past Life Readings, which may either be done individually, or with one or more others that you feel a karmic connection with. (Note: Fees for more than one person are paid separately and per each individual)
BOOKING INSTRUCTIONS
*** please read carefully
1.   PRE-PAYMENT IS REQUIRED
2.  SCHEDULE  DIRECTLY In the USA, TEXT or CALL (540) 998-9789. OUTSIDE the USA, please email info@mediumtraceylockwood.com
3.   LISTEN TO THE VIDEO called  "How to Get a Better Reading"
4.   ORGANIZE YOUR QUESTIONS make a list of questions. They may regard the past, present situations, specific things about the future, people in your life, living or crossed over, your spiritual gifts, past lives, etc.
PLEASE NOTE: Your payment is considered a contract for my service(s) and time. All payments are NON-REFUNDABLE. If you are unable to keep our appointment, I require 24-hour notice. With 24 hour notice you may reschedule or gift your session.
It is rarely necessary, but I reserve the right to reschedule you to a different  time if necessary at my end. I will give you as much notice as possible and confirm with you the new time, should this be the case.
Popular private mentor and group instructor, Tracey Lockwood, the "Medium's Medium" offers private psychic mediumship training via live webinar classes so you can study with her wherever you live.
Something for everyone:
Psychic Development
Spirit Art
Channeling
Beginning Mediumship
Intermediate Mediumship
Advanced Mediumship
Certification
Kids, Youth, Teens
Study from the comfort of your own home.
*** See the "Training for You" page of this website.
*** Partial Scholarships (according to income) for group training
About Tracey
"I was born a natural Medium... my very first memory was of seeing the faces of those spirit while in my crib... I have always know, seen, felt, heard and began in the 1980's channeling the diverse messages of spirit in a Pentecostal church in Odessa, Texas. 
In 2010 I was fortunate to attend Arthur Findlay College of Psychic Science, the premier college of Mediumship worldwide. I came back to the States inspired and began teaching Psychic Development and offering Psychic Readings.  
It is my greatest joy to connect to the unseen and bring messages of comfort and insight to my clients.  I look forward to the chance to do a psychic reading for you."
Known as "The Medium's Medium" Tracey Lockwood is recognized not only for her natural rapport with other mediums, but for her extraordinary teaching skills, and the profound quality of her psychic mediumship readings.
In 2016, Tracey was accepted into Bob Olsen's highly prestigious "Best Psychic Directory" for her ethical & professional standards of conduct and level of practice.
She no longer offers public demonstrations or public readings, as she has chosen to focus her energies on reading for private clients, and in sharing her wisdom with her mediumship development students.
She is available for private sessions, private tutoring, group workshops, public speaking and offers a professional psychic mediumship certification program for the serious student via live webinar for a limited number of students bi-annually.
Taught in a LIVE interactive webinar classroom from the comfort of your home. SUNDAYS at 3:00 to 5:30 PM, this 12-week Professional Psychic Mediumship Certification Program is for the serious student. Training is taught in an immersion style and is comprehensive, intensive, covers a complete range of techniques, standards and ethics, tips for your business development, and lots and lots of live practice.
Three levels of certification are awarded according to your performance: Intuitive Arts, Specialist, Professional Psychic Certification, Professional Psychic Medium Certification, and an Award of Excellence for those who are able to give live changing readings on a consistent basis.
BEGINNER TO ADVANCED
*** See the "Certification" page of this website.
*** "Academic Only" options are available.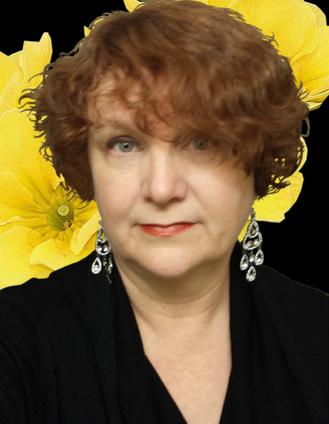 Check out her YouTube Channel...
Reverend, Medium Tracey Lockwood hosts a weekly radio show called "From a Medium's Perspective" on Revolution Radio at FreedomsLips.com in Studio A. On the show, she teaches Hardcore Mediumship and hosts gifted guests to talk about life from a variety of holistic, intuitive, healing, paranormal and magical perspectives.
Please SUBSCRIBE while you're there!
DISCLAIMER
Mediumship and Psychic Readings are part of my religion of Divine, Empirical, and Revisionary Metaphysics.
By purchasing a session you thereby agree to do so freely and of your own volition.
Purchasing a session creates an implied contract between you and Green Lynx LLC.
Unless I am unable to perform your reading, class or workshop. I reserve to reschedule your session under extraordinary circumstances beyond my control and i will do so as soon as practicable.
NO REFUNDS  will be issued under any circumstance as payment indicates a contract for my services and time.
If there is an unavoidable circumstance that prevents you from attending your session at the initially scheduled time, please let me know as soon as possible. It is your responsibility to contact me to reschedule.
I will determine the specific length of reading according to the inspiration and guidance I receive from Spirit.
Delays in scheduling are generally not a problem, however a wait of 3 days to 3 weeks for the first available appointment may occur, depending on the density of my other bookings.
I will schedule you as quickly as I am able.